Pearl Harness
Open media in modal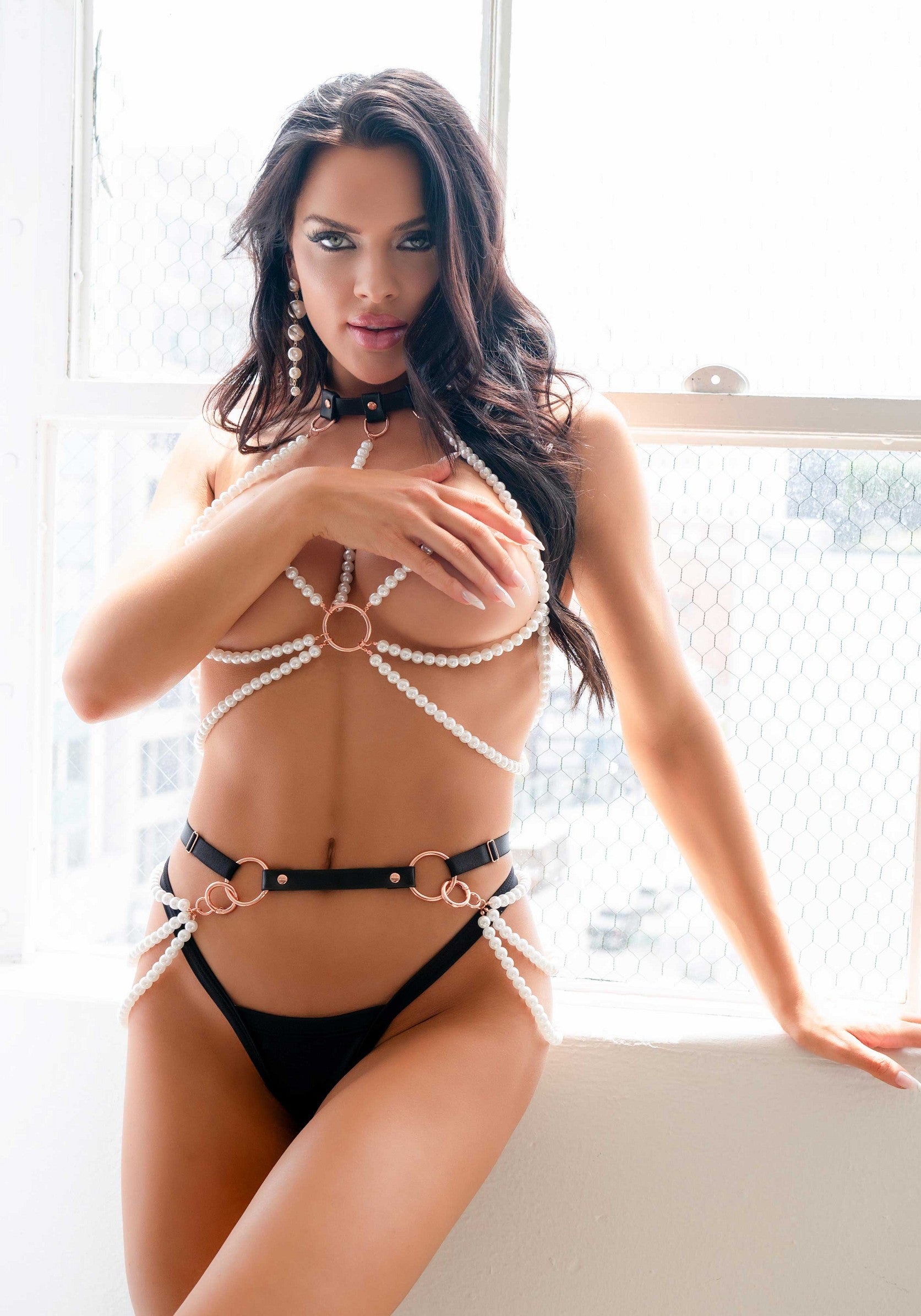 Open media in modal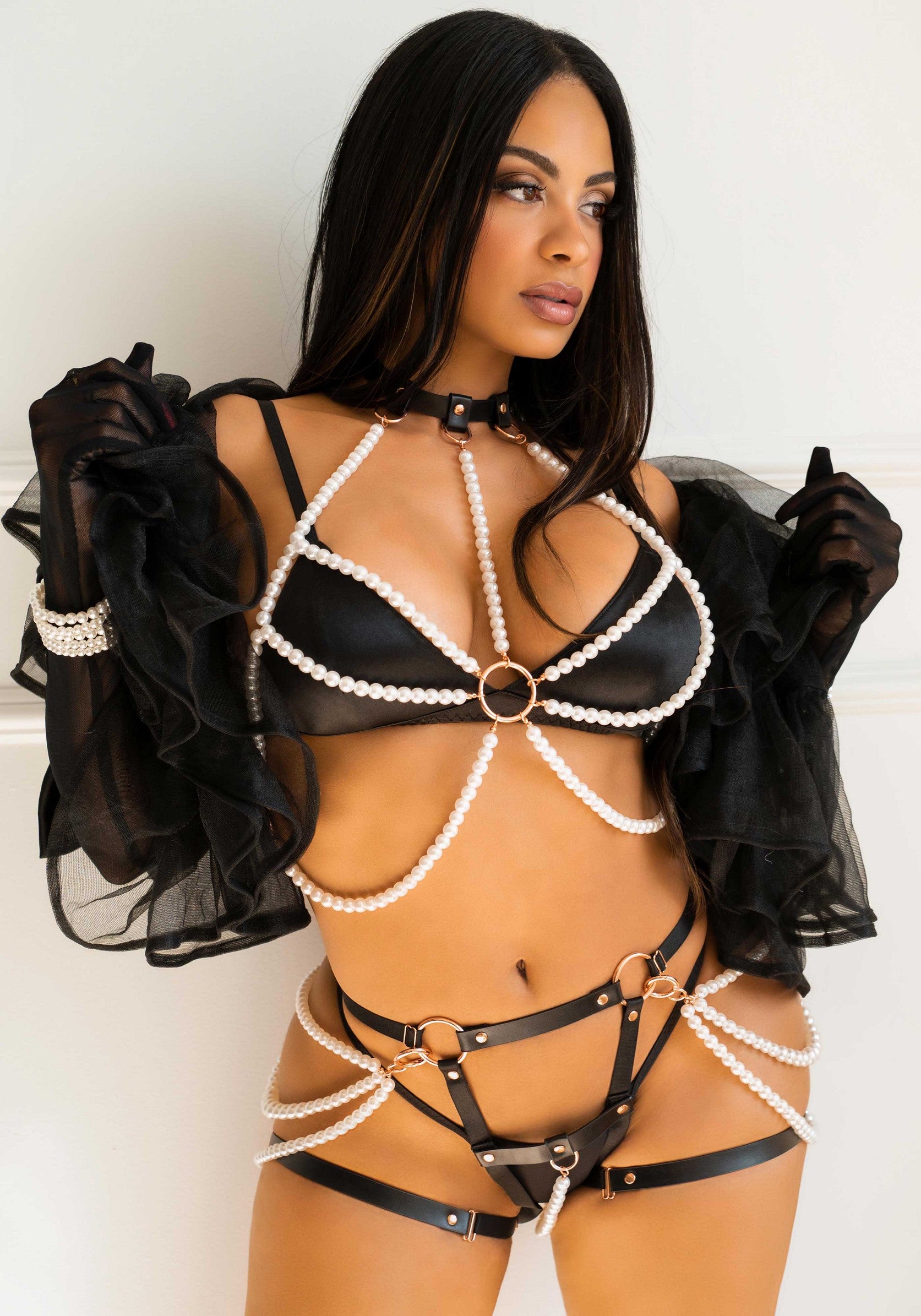 Open media in modal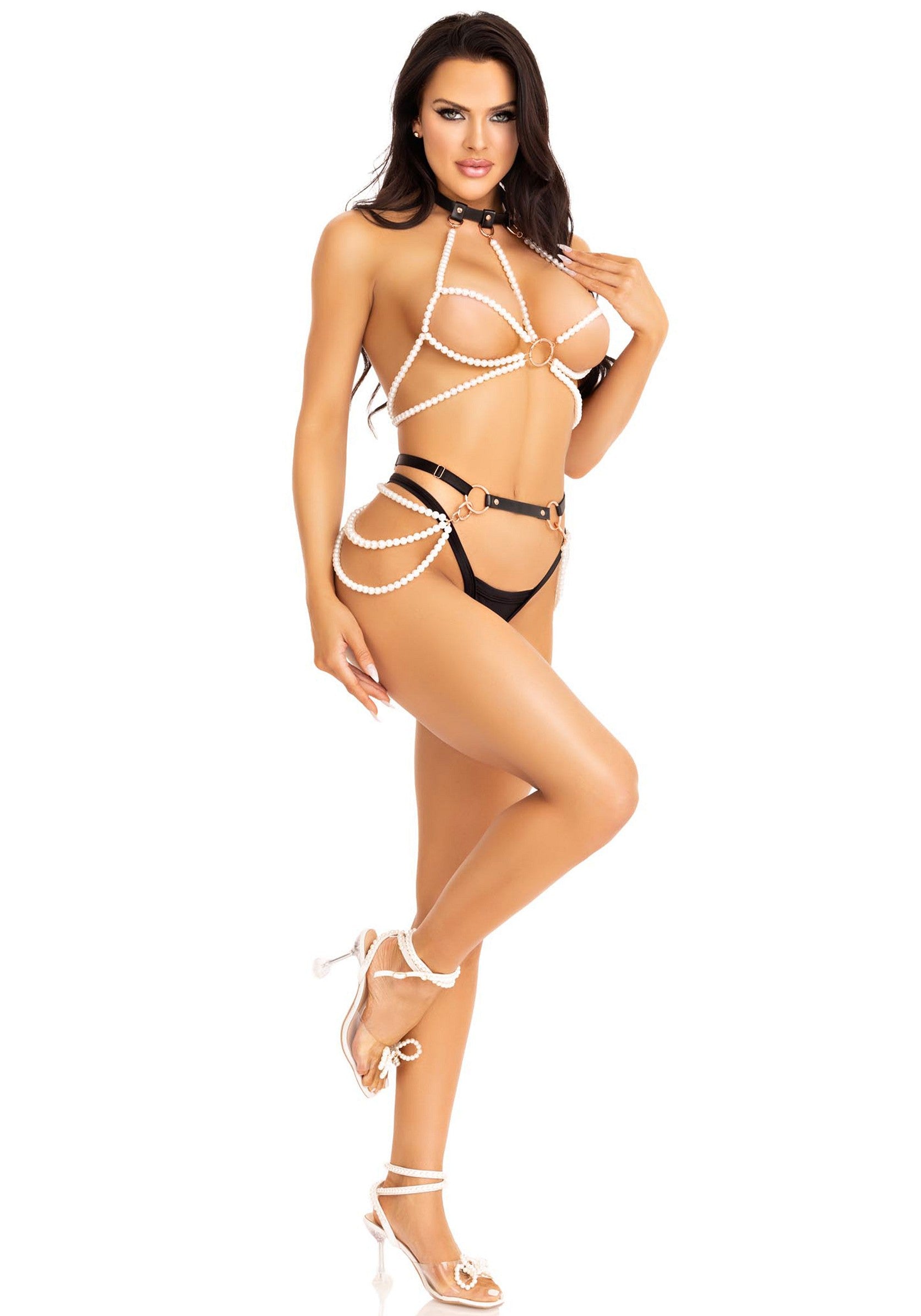 Open media in modal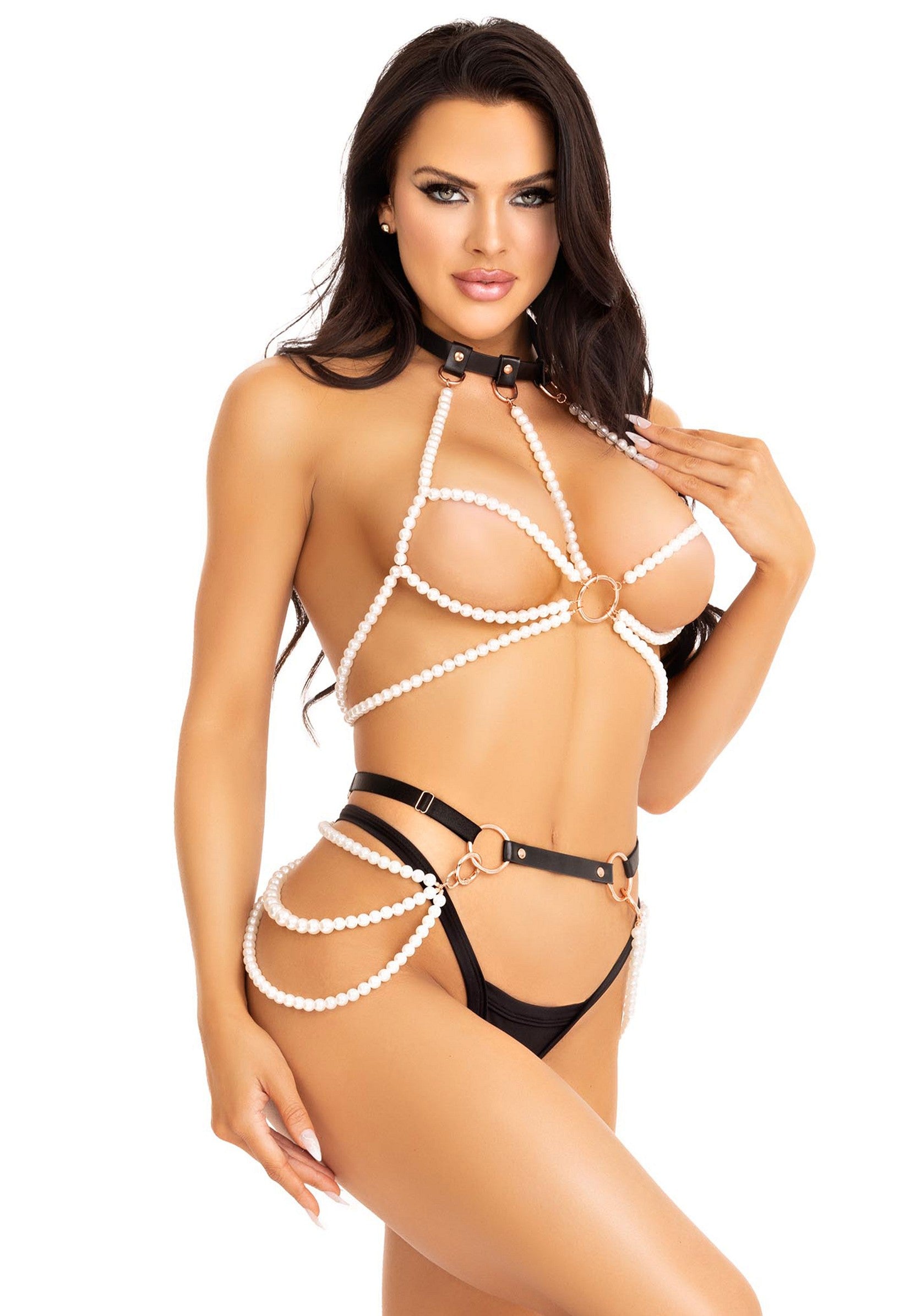 Open media in modal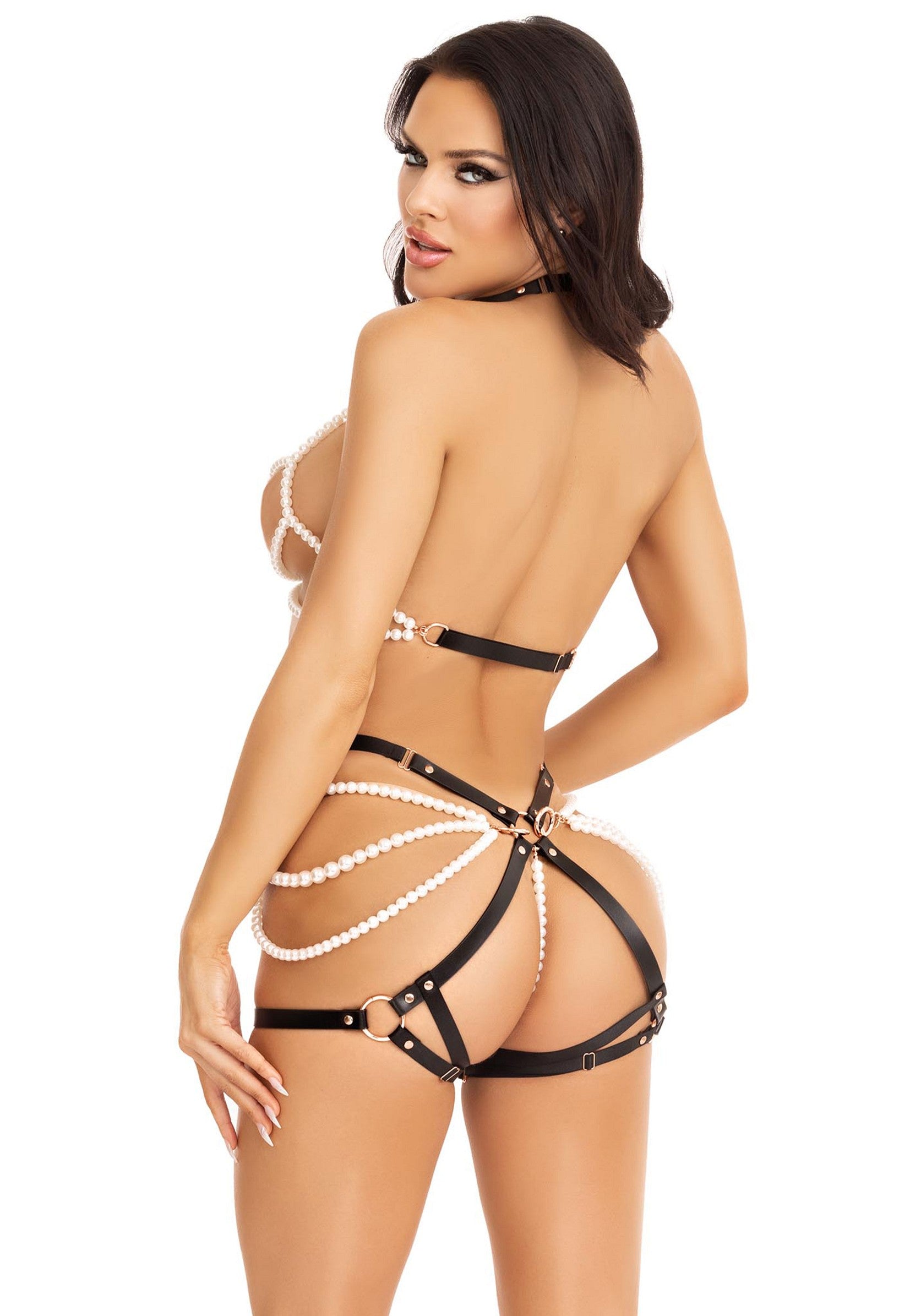 Open media in modal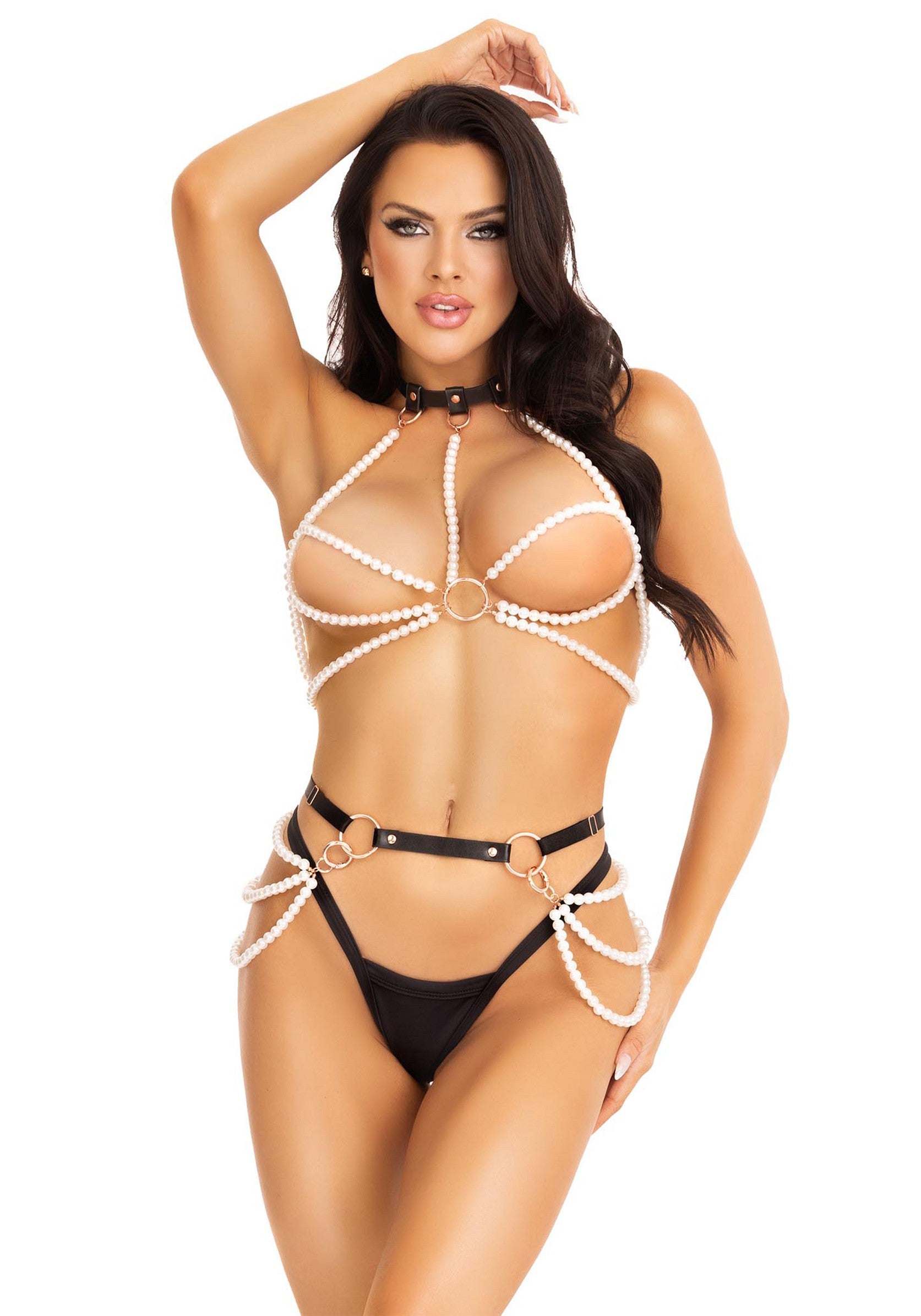 1
6
Tax included.
Shipping calculated at checkout.
Elevate your allure with our exquisite 2 Piece Strand Halter Harness, an embodiment of elegance and versatility. Crafted from high-quality vegan leather, this ensemble is as ethical as it is stylish. The harness features a captivating O-ring centerpiece, adorned with lustrous faux pearls that cascade with grace. The design's ingenuity lies in its adaptability; wear it with the detachable panty for a full statement look, or without for a more subtle charm. The strands of pearls add a touch of sophistication, perfect for any occasion that calls for a hint of glamour.
Included in this package are a beautifully designed halter top and a complementary butt harness, each accented with delicate rose gold details that enhance the overall aesthetic. The detachable straps offer added flexibility, catering to your style preferences. Please note, the G-string is not included in this set.
To ensure your harness retains its beauty, we recommend a simple care routine. Gently wipe the harness with a damp cloth and allow it to air dry. This will keep the vegan leather and pearl accents in pristine condition, ready for your next enchanting appearance.